Eric Gagne is on the Disabled List
…In other news, the sky appears to be blue, water is wet, and Ruffles have ridges…

The plan is to have Gagné pitch in three minor-league games in Surprise through Wednesday. Then he'll join the Rangers for Opening Day introductions Friday before pitching that night in Frisco. He'll pitch three innings there, including on back-to-back nights.

Gagné is scheduled to be activated April 13 and to be available for the Rangers that night in Seattle.

The Rangers had hoped to get Gagné as many as 12 spring innings, but he wound up with only six, counting a "B" game, a simulated game and a minor-league game Thursday.

"We just felt like as a group, we all felt like he needs more work," pitching coach Mark Connor said. "And we'd rather sacrifice having him for eight games and then have him for 154."

During Gagné's stint on the DL, the Rangers will give Akinori Otsuka his old job back. Otsuka saved 32 games for the Rangers last season but was going to be moved to a setup role to make room for Gagné.

Even after Gagné returns, Otsuka will still be expected to save some games, although the Rangers made it clear Gagné won't lose the closer's job even if Otsuka is spectacular early on.

"I really look at it like we have two closers, and that would just further reinforce that," Daniels said.

Connor said the club wouldn't have pushed Gagné into the season even if Otsuka wasn't there as an insurance policy, but Daniels said "it would have been a lot tougher" to make that decision without Otsuka.

With Otsuka moving out of the eighth-inning setup role, that task will fall to Joaquin Benoit and Kameron Loe, both of whom had stellar springs.

Gagné thinks the next two weeks will solve some questions that remain unanswered.
"Would I be able to go on a consistent basis? I don't know. That's basically what it was about," Gagné said. "It's frustrating because I'm so anxious to leave here and try to help them out. It's a new team.... But it just gives me more time to be more ready."

I am not sure I can take much more of this story,
Billy Gillispie wants Kentucky?
…

At the end of another bizarre day in Texas A&M's quest to lock down basketball coach Billy Gillispie, school officials delayed an announcement of a new contract agreement after receiving indications from Gillispie that he wants to keep his options open.

Possibly so he can stay in the running for the most tantalizing of current job openings — Kentucky.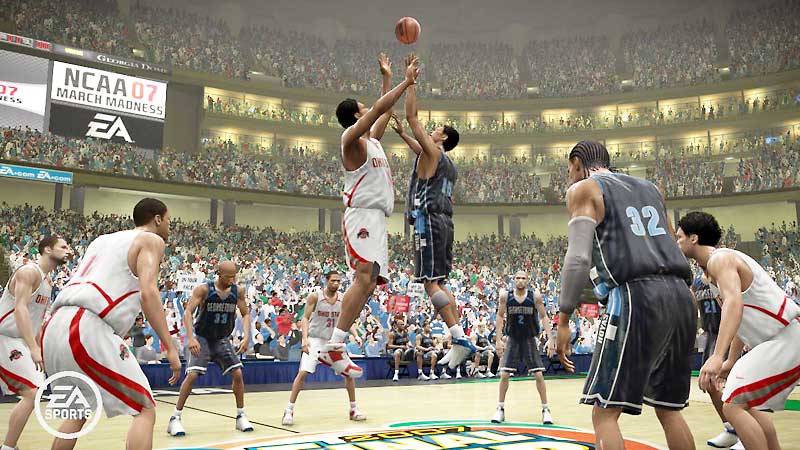 EA Sports Simulation likes Ohio State and UCLA in the Finals
…whereas I think I will take Ohio State-Florida…
Meanwhile, the good people at
NBA Draft.Net have the following participants in the Final Four slated in their 1st round mock draft
…

1. Memphis Greg Oden 7-0 250 C Ohio St. Fr.
4. Milwaukee Al Horford 6-9 245 PF Florida Jr.
6. Seattle Jeff Green 6-8 235 SF Georgetown Jr.
7. Philadelphia Joakim Noah 6-11 230 PF Florida Jr.
8. Portland Roy Hibbert 7-2 278 C Georgetown Jr.
14. Golden St. Corey Brewer 6-8 185 SF Florida Jr.
22. *Charlotte Arron Afflalo 6-5 215 SG UCLA Jr.


So, watch with the discerning eye of Donnie Nelson and get your mocks together…
Roy Hibbert is not a stiff anymore
…so says John Thompson, anyway…

Hibbert, Georgetown's 7-foot-2 junior center, makes Saturday's semifinal game between the Hoyas and Ohio State intriguing. That's because the Buckeyes have their own 7-footer, freshman Greg Oden, a first-team All-American who has been in the spotlight since his sophomore year in high school.

Hibbert, always the tallest in his class, was just a second-team all-metropolitan selection his senior year in Washington, D.C. Few outside his family and the Hoyas program knew of Hibbert when he was stumbling his way through his first practices as a freshman in 2004.

But his improvement and Georgetown's success make Hibbert vs. Oden the most intriguing Final Four matchup of big men since 1984, when Houston junior Akeem Olajuwon faced off with Hoyas junior Patrick Ewing.

"It's something that people are talking about," John Thompson III said. "It's not too often we have two low-post centers going against each other, particularly this late in the tournament."

Hibbert describes his development as a basketball player this way: "I tried to be good at what I was, being tall. I've always been the big guy around the basket."
He was 6-2 in sixth grade. As an eighth grader, he was 6-10 and could dunk.
"We'd just throw the ball up around the basket, he'd grab it and flush it," said North Carolina freshman point guard Ty Lawson, who played on an AAU team with Hibbert from sixth to eighth grade.

When he arrived at Georgetown, Hibbert was 7-2 and weighed 290 pounds -- and about 280 of that was undeveloped tissue. The story goes that Hibbert was so weak he couldn't do a single push-up.

"He could barely stand up on his own two feet," Georgetown forward Jeff Green said. "He couldn't get up and down the floor. [Now], he's got the stamina to stay in games offensively and defensively."

Isn't the best part about the Final Four
Nantz-y?

One of the things I most look forward to (from a trainwreck sort of perspective) is listening to what type of bad cliche or play on words Jim Nantz will come up with in the seconds after the NCAA Title game finishes. Last year he played it cool, with the phrase, "Florida - as good as it gets." Technically, this didn't really make a lot of sense to me, because Florida didn't even win their own conference during the season (meaning they weren't really as good as it gets), but I was willing to let it pass.

In the past, however, some of Nantz' work has been pretty bad (in my opinion). For instance, in 2005, when North Carolina (led by Sean May) won, Nantz said this:



It started in March, ended in April, and belonged to May.



WHAT? What does that even mean? Well, I know what it means, but how lame is that? In 1999, when Connecticut won the Title, Nantz came up with this:


UConn, you can.



That, I truly have no idea what it means. But that's beside the point. This year, I'm hoping Nantz can top himself... IE come up with something even cheesier than the May line from 2005.

It is a big strong NHL weekend for the Dallas Stars, who have visits to Detroit and Nashville scheduled. It is a 3-day round robin tournament between these 3 clubs, as
Round 1 was Detroit winning in Nashville again
…Detroit is 6-1-1 versus the Predators….

The Predators had Peter Forsberg, Paul Kariya and Jason Arnott on the ice, the goalie pulled for the extra attacker and a man advantage on a power play.
And still they couldn't push the puck past Chris Osgood to force overtime.

That sums up their struggle to end Detroit's run atop the Central Division and the
Western Conference -- only to keep coming up short head-to-head.

Pavel Datsyuk scored the go-ahead goal in the second period and had an assist, and the Red Wings beat Nashville 2-1 Thursday night and moved back into a tie with the Predators atop the NHL.

The Red Wings, Predators and Buffalo all have 105 points, but Detroit has a game in hand on Nashville with its four of final five games left against Central Division cellar dwellers Columbus and Chicago.

Detroit coach Mike Babcock said he isn't worrying about standings, finishing first or fourth.

"We're in the playoffs, and one through eight, I don't know who we want to play ... Which team do we match up best against? I can't figure it out, so I'm not spending any time doing it," Babcock said.

Nashville blew a chance to pad its lead and has four games left to win a franchise-best 50th game. Three of those are at home. Not that anyone is making excuses, but several Predators pointed out they were short-handed with five forwards out -- four to injuries including Steve Sullivan (back).

Forsberg, who played nearly 22 minutes, said they tried to battle despite running low on forwards and are frustrated at not having control in their own hands.
"We have to rely on Detroit losing two points, and we go undefeated. It was two huge points we lost today," he said.

Nashville coach Barry Trotz pointed out Detroit had scored only seven more goals in this series with a couple of empty netters.

"I'd like to see our club healthy and play them," he said.

Detroit came into this game having already won the season series with five victories in the first seven games. The Red Wings finished off the series finale in style with their fourth straight victory against Nashville and 13 of 16 possible points.

The Mavs visit the Suns on Sunday, who got pounded by Golden State yesterday.
Kevin Willis might soon be in the uniform
…

A chance meeting with Mark Cuban in Las Vegas at All-Star weekend was the genesis of Kevin Willis getting an audition with the Mavericks.

Willis, the 44-year-old 7-footer who has been unofficially retired since the end of the 2004-05 season, had the first of two workouts with the Mavs' coaches Thursday morning. He will stick around for another session on Friday, when the Mavericks will weigh whether to add Willis to the roster as their third center.

"I ran into Mark at All-Star weekend and had a few words," Willis said. "The next thing I know, I get a call from Rolando [Blackman[ and it kind of went from there. I started doing some shooting and running just in case I got a call. And here I am."
Willis is not signed. But he still looks in exceptional condition. The only question is whether the Mavericks believe he can be used for three-to-five minutes in an emergency situation if they get matched up against a big center in the playoffs like Yao Ming.

How Old is Kevin Willis?
…

Kevin Willis joined the league in 1984.

His draft class included guys who are now in front offices, on the bench, no longer close to their playing weight, or missing entirely from the NBA sphere: Michael Jordan, Hakeem Olajuwon, Charles Barkley, John Stockton, Otis Thorpe, and even Rick Carlisle.

Willis was born when much of the U.S. did not yet have zip codes, when JFK and MLK were alive, and when reasonable people agreed that no one would ever walk on the moon.

The fact that Willis has played NBA basketball at all this decade is remarkable.
Since the beginning of 2000 alone, Willis has not only played for five different teams, but has even managed to get suspended for fighting. That alone makes him a walking tribute to virility.

But now that Willis reportedly has a workout today (via GirlsGoneSports) and may join the Mavericks soon?

We should all be eating whatever it is Kevin Willis is eating.

Spoons are Funny
Office Platoon