Since you know
my stance on Terrell Owens by now
, it may not come as a major shock to you that I am not too interested in the 20 questions a day the media is lobbing at Parcells about various details of his relationship with T.O.
I just don't care that much about whether Parcells knows that Owens has his own medical staff in town. I also just don't care much about catching the coach in what would seem to be a contradiction between how he treats Owens versus say, Marion Barber.
But, evidently, I am in the vast minority of the media. I have no doubt they are doing their job, which is exactly what their bosses want. They have been promised that the explosion is coming, and are on constant stand-by, round the clock coverage of the forth-coming destruction of the Cowboys.
Owens has spent almost a week now not practicing. He rides the bike all day and looks very bored doing so. He then lollygags around the field after practice is over and then holds court with the media in which he loves him some him.
He does seem like a guy who could annoy those who are counting on him. But, just when I consider getting worked up about it, I remember a few things:
1) There is nothing for him to prove on a football field in training camp. He has made the team, and provided he is healthy, he will have more balls thrown at him than any other player on the squad. Sure, he needs to learn the offense, but being a professional of many years, there is a pretty good chance he already knows it like the back of his hand.
2) It is August 9th. The first Cowboys game is September 10th.
3) The Cowboys have not played their first exhibition game yet, and if I was in charge, not only would Owens not play in the first two games, but neither would Bledsoe. These games are worthless, and risking your key veterans to the high contact of preseason is something that has bugged me for years.
But, tune in again today at 1:30 as the media tries to poke Parcells with a sharp stick and see if he bursts into tears. If there is something relevent to discuss, I am all for it. But so far, my media friends have figured that a hamstring issue in the first week of August is grounds for full-fledged contreversy.
I just don't see it.
Coverage from the press
…

How long T.O. will be out is still a question mark and Parcells fuse seems to be growing shorter, but not necessarily with T.O. himself. As the days stretch longer with T.O. sidelined with a sore hamstring, so do the questions about his health. And you can tell by his tone, Parcells is getting tired of it.

"I'm trying to integrate this player into the system," said Parcells, "and right now, we can't really proceed exactly the way we'd like to proceed. When we can, then I will try to do it that way."

Parcells insists Owens' injury isn't a problem, and won't be for several more weeks. He says the only problem here is the media's obsession with the injury.

"I'm getting a sense that most of the media is just waiting for something to be controversial in that regard," said Parcells, "and I'm here to tell you, it's not going to happen from me. So you need to get that in your head."

MSNBC is on the case
....Including a full-fledged time line of 2006's T.O. explosion...
Meanwhile,
Clarence Hill looks at the size of the defense
….

Defensive coordinator Mike Zimmer has heard the talk that the Cowboys could have the best defense in the league.

He isn't ready to go that far. The Cowboys have yet to prove anything.

What Zimmer does know is this will be the biggest and potentially most physical unit he's had in six years as coordinator in Dallas. It's certainly the biggest in team history.

With all due respect to past players such as Dexter Coakley, Dat Nguyen and La'Roi Glover -- undersized, but highly productive, Cowboys of recent years -- the defensive motto in 2006 might as well be: No Midgets or Mascots Allowed.

If the move of Greg Ellis (6-foot-6, 270 pounds) from defensive end to linebacker works out, the Cowboys will average roughly 6-3, 257 pounds at linebacker to go along with 6-4, 305 across the defensive front.

"We are pretty damn big," Zimmer said. "If we hit somebody, they will know it."
Adding size and physicality on defense is what coach Bill Parcells has been working toward since he came to the Cowboys in 2003.

His hands were tied at first as the Cowboys had a roster full of players designed to play the 4-3 defensive scheme, including Coakley, whom Parcells nicknamed "mascot." A gradual overhaul was kicked up to warp speed last year when the Cowboys switched to Parcells' favored 3-4 scheme, which requires bigger players.

This season's result is a front seven that averages nearly 20 more pounds per man on the line and 14 more pounds at linebacker than in 2003.

"You have to have bigger and stronger guys to make plays in this defense," linebacker Bradie James said.

James (6-2, 250) is a perfect embodiment of the team's transition on defense under Parcells. Although Coakley (5-10, 236) was a Pro Bowl performer in Dallas, James was drafted in 2003 with the idea of replacing Coakley in mind. That didn't happen until last season when the Cowboys moved to the 3-4 and Coakley was released before the season. Add in the retirement of Nguyen (243 pounds) after last season, and James suddenly finds himself as one of the smaller members of the starting linebacker corps. Fellow inside linebacker Akin Ayodele is 6-2, 250. DeMarcus Ware, who would play opposite Ellis at end, is 6-4, 257.

Consider also that the Cowboys went from a defensive front of Ellis, Glover (285), Willie Blade (315) and Ebenezer Ekuban (265) to today's threesome of Jason Ferguson (310), 6-7 Chris Canty (300) and Jay Ratliff (305).

Seneca Wallace stays at QB in Seattle
…

In 1968, Marlin Briscoe of the Denver Broncos was the first black to start in an NFL game at quarterback. In 1974, Pittsburgh's Joe Gilliam became the first to start an opener, and the Los Angeles Rams' James Harris the first to start a playoff game. In 1978, Doug Williams was the first to be drafted in the first round.

Yet it wasn't until 1988 that Williams and Moon became the first black QBs to play in the same Pro Bowl. So NFL progress can't exactly be consigned to history's more ancient dustbins.

Still, by the time Wallace showed up in 2003 as an undersized fourth-round pick from Iowa State, Zorn was among those who fought any lingering NFL stereotype.

"When Seneca came here, there were people pulling on him," Zorn said Tuesday during a lunch break at training camp at Eastern Washington University. "I wanted him to have tunnel vision about who he was going to come in here and be as a player.

"Right from the start, I told him, 'If anyone ever asks you, you tell him you're a quarterback. That's what I want you do. We're not making this a trial.' "

So far, so good, even if Wallace's career stats are 13 completions in 25 attempts, all last season. Wallace has shown enough in practice and in exhibition games that his chance to be used regularly at another position has further shrunk.

Ronaldinho and Barca are in Houston tonight
….

"In every sport, you have some icons, and I think Ronaldinho is the icon of soccer in the world," said Barcelona defender Giovanni Van Bronckhorst. "He shows it every time and every day in life."

Though his name is Portuguese for "little Ronaldo," Ronaldinho is the biggest thing to happen to soccer since some guy named Diego Armando Maradona roamed the pitch in his prime two decades ago.

So it's only logical that tonight's hottest Houston sports ticket is connected to the 26-year-old once known as Ronaldo Assis de Moreira in his native Porto Alegre, Brazil.

Ronaldinho and his team, European champion and two-time defending Spanish league winner FC Barcelona, take on Mexico's Club America tonight at Reliant Stadium as part of the Spanish club's North American preseason tour, which has included stops in Monterrey, Mexico, and Los Angeles and will conclude Saturday in New York.

The match is the second in a doubleheader that begins at 7 p.m. with a Major League Soccer game between the Houston Dynamo and Los Angeles Galaxy. As of late Tuesday, fewer than 2,500 tickets remained.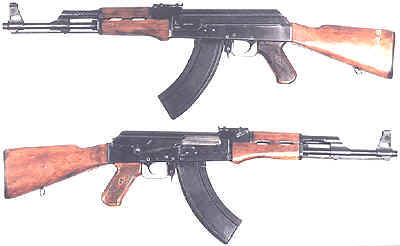 Maurice Clarett has an AK-47!
…

Police said they spotted an SUV that was driving erratically along Brice Road and then followed it as it drove onto Interstate 70, Wayne reported.

The SUV was then seen making a U-turn along the interstate. Officers placed stop-sticks on the road but the SUV continued driving and exited along Brice Road, Wayne reported.

Despite a flat tire, the vehicle then struck a police cruiser in a the parking lot of a Tee Jaye's Country Place restaurant, located at 2435 Brice Rd., where Clarett was taken into custody, Wayne reported.

"I saw the car come over here in the Tee Jaye's lot and actually bump into the cruiser," said a witness who requested anonymity. "He didn't want to stop."

"(Clarett) was resisting to the point that they felt it was necessary to try to use a Taser," said Columbus police Sgt. Mike Woods. "He had a bulletproof vest on and the Tasers would not penetrate that, so they used Mace. It took several officers to get his arms behind his back and get him under control and handcuffed."

Police then found an arsenal of weapons inside the SUV, including a loaded AK-47 rifle and three loaded handguns. A hatchet, clothing and an open bottle of vodka were also taken from the vehicle, Wayne reported.

The SUV was registered to Clarett's uncle, Wayne reported.

Funny!
Deadspin has ESPN's Scott Van Pelt leaving a voice mail to a chick
…
Meet the New Commish
…
Today's Feature Youtube:
#1 – Parcells Jap
#2 – Roy can't hear Roenick with his rings stuck in his ears