Please don't be teasing us
The Rangers starting an absolute beast of an 8 game roadtrip with an 8-3 win over the Tigers as Kam Loe hands Jeremy Bonderman his 1st loss since last September, as the rejuvinated righthander won his 3rd straight since a quick trip to triple-A to work on his mechanics.
We have seen kam have dominating stretches in his career, if we can all remember his strong close to the 2005 season where his stuff was just nasty and he carried a tremendous mound presense. Since the trip to OKC he has somehow re-captured a sort of "bad-ass" body language. He looks like our ace right now....I just hope that he doesn't regress into the pitcher we all saw earlier in the year that would get defeated on the hill after his team made an error (or two) in the field. Good stuff indeed, lets just hope that he can harness this mind-set and take off asa quality starter in the bigs....As a Ranger fan, that's really all we can do at this point.
Evan Grant's Game Story
"Loe wasn't the only one with extra motivation.
Otsuka, who was held back
from Sunday's game with Houston so he could potentially close Monday (or
perhaps
be showcased for Detroit) came in to face Gary Sheffield,
Magglio
Ordonez and
Carlos Guillen with a 4-2 lead in the eighth. He
retired the
terrifying trio on
nine pitches. Ordonez and Guillen both
made outs on
curves. Otsuka has primarily
used a slider for his breaking
ball, but has
become more aggressive with the
curve."
Why would we want to showcase Otsuka?? This guy has been nothing but money since
coming over in the painful trade with San Diego. If anything we need to hang on
to this guy and maybe lock him down for a few years because it's obvious that he
is our closer after we trade Gagne later this summer....Speaking of Gagne I was
sort of hoping to see him throw again last night because he hasn't been as sharp
on back to back nights since being a Ranger. I would have loved to see how he
responded after a tough outing against Houston on Sunday. And if you are going
to showcase any reliever it's him.
Texas has now won 8 of their last 11 games....which is nice....as they try to manage at least a split of the 4 game set tonight in Mo-Town, and one
Willie Eyre is getting a crack at the roation with Padilla on the shelf.
Personally I am really pulling for Willie, he is a great guy in the lockeroom and if you take a gander at his numbers he has been pretty darn solid this season. Also, Eric Hurley making his triple-A debut yesterday with mixed reviews going 5 innings allowing 5 runs (4 earned)....
On to the Mavs....
Trade talks are heating up around the Association as draft day is coming up Thursday....The little Mavs are probably not huge sellers, but in a rich draft you never know what will happen. Tomorrow I will post profiles of a number of players that might fall to Dallas at 34, that is if they don't package their 3 - 2nd rounders to get into the 1st round....sort of a preview to get you ready fro Thursday night.
What I do know is that
Chauncey Billups is likely staying put
even after opting out of the final year of his deal with the Pistons where he was slated to make almost 7 million next season....
I, like you, would kill to have The Chauncey running the Mavs offense, but Joe Dumars and company rarely make mistakes....Billups is simply forcing Detroit to shell out big bucks and extend him to a contract that he probably deserves as he has becomeone of the NBA's best in recent years at the point.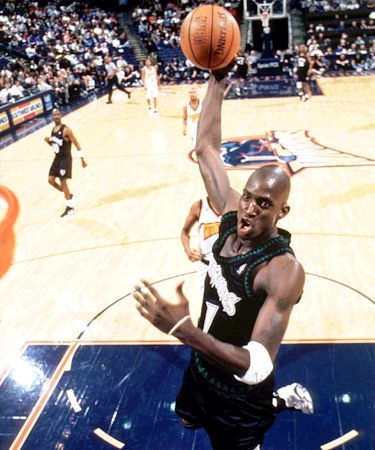 Could Kobe get a new side-kick?

I think getting KG would probably shut Kobe up and suddenly he could be at peace with Mitch, Jerry, and the rest of the Lakers front office.....
There have been a number of reports about a massive 4 team trade that would send KG to L.A. but the bitter Boston Celtics felt like they were getting the short end of the stick.....I will go default and post a link to hoopshype and so you can get a number of national angles about
the big trade that broke down.
It just seems that there are/were too many GM's that wanted a little too much....that is why your 3 and 4 teamers are not as common especially when dealing with front-line NBA stars....

Don't let the door hit you on your
....
I don't think that Tank Johnson is as bad as Pac-Man, but I applaud the Chicago Bears for saying enough is enough....If any of us were millionaires by doing what we loved to do, I think we would all respect our great fortune a little more than a number of the morons that stay in trouble in the NFL....Granted, I don't know what it is like to have that kind of money or celebrity, but an awesome job is something we all should want to hang on to....Chilling out at your house without semi-automatic weapons is easy. I do it all the time while still enjoying my free time. And if I ever served 2 months in jail I would not stay out past midnight maybe ever again, and if I did I wouldn't get high or drink. Kudos Chicago.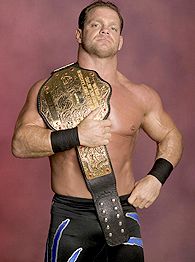 I am not a big WWE fan but this is a
terrible story
.....
It is fascinating to see how much death and self abuse surrounds professional wrestling. I used to love it when I was a youngster, and like many gradually distanced from it. However, in my limited knowledge I do know that Chris Benoit was a good for a long time in both the WWF and WCW....sorry to even mention this awful news, but it is worthy of mention....sorry to bring the room down....
On a lighter note we can all sleep easy knowing that America's sweetheart is safe and out of jail....c'mon everyone....join hands with me and thank our creator for this
glorious news!!
I know she is an idiot, but I would still get her pregnant if I could.
And I leave you this Sports-Tuesday with some knock you on your ass Rock and Roll from Muse, this is a cool video.....enjoy!