If I am going to carry the "Tom Hicks is not interested in winning anymore" torch, then I have to step up and offer my sincere congratulations to him when he appears to change his position. And this appears to be heavy evidence in that direction. With the signing of Millwood, the Rangers appear to have addressed major needs and in doing so, raised their player payroll to somewhere in the mid-70 million range. That is certainly not breaking the bank, but it is acceptable.
Meanwhile, it is not just spending the money, but spending the money well. Millwood seems to qualify on that front for sure. Now the Rangers have a chance to compete. I am officially excited.
Millwood signs to come to Arlington
…
Cowlishaw as optimistic as I am
…

At 31, Millwood qualifies as an ace in a 14-team league. He may not be the Angels' Bartolo Colon or even Chicago's Mark Buehrle. But Millwood is a pitcher that manager Buck Showalter can send to the mound on opening day, and he won't have to be faking it.

"Of all the pitchers we faced last year," Rangers All-Star Mark Teixeira said, "he was one of the top two or three as far as stuff and velocity. This makes our whole staff better."

Until a week ago, Chris Young was the Rangers' opening day starter. He went to San Diego in a deal for Adam Eaton that was questioned in this space primarily because it seemed the Rangers weren't getting anything for hitting prospect Adrian Gonzalez.

But Eaton has been better than Young, and now Eaton is a No. 2 behind Millwood. Former Phillie Vicente Padilla is No. 3 while prospects Kameron Loe and Juan Dominguez lead the charge for the back of the rotation.

Without having sacrificed too much offense, the Rangers have upgraded their pitching to something truly viable. The Angels and A's don't have to run scared at this point, but they can't laugh their way into the batter's box anymore, either.

Mike Hindman, of Newbergreport.com, had this offering this morning:

Aside from assembling what has an outstanding chance to become the best rotation this organization has seen in! more than a decade, Jon Daniels has done something else just as important: he's probably won back, for the organization, respect from it's nucleus of star hitters.

Mark Teixeira told the DMN's Tim Cowlishaw "We've got some veterans now that give us a chance. And they haven't had to give up any of their studs in the minors, so there's always the chance to do more. You've got to feel a lot better about this off-season."

I have to admit that just as much as I am happy to see Teixeira happy after witnessing his summer of discontent, I am marginally concerned by his choice of the words "they" and "their" with respect to the club's top minor league prospects. I hope that it was just a random choice of words and not meaningful on some conscious or sub-conscious level.

But his point is well taken: Somehow, Daniels! has completely reconstructed his rotation without using his most coveted trade chips, including big leaguers who have long been rumored to be necessary sacrifices to rebuild it. The Rangers emerge from this whirlwind of activity with not only Thomas Diamond, John Danks, Edison Volquez Joaquin Arias, Ian Kinsler, Jason Botts, Eric Hurley, etc. in the fold, but Kevin Mench, Laynce Nix, Juan Dominguez and (incredibly) Gerald Laird as well. For Daniels to have added three veteran starters and a setup guy and still be holding all of those cards is, quite frankly, astonishing.

This story cannot possibly be for real, but here it is:
Jeff Reardon charged with armed robbery?
…

Reardon, 50, walked into Hamilton Jewelers at the Gardens Mall about 11:50 a.m. Monday and handed an employee a note that said he had a gun and the store was being robbed, according to the Palm Beach Gardens Police Department.

Reardon fled the store with an undisclosed amount of cash. Police found him at a nearby restaurant, recovered the stolen money and charged him with armed robbery.

I swear I think this is made up…The
Terminator
made 2.5 and 2.6 million in 1991 and 1992 in Boston, back when that was a ton of money. Apparently, he has spent it all…
---
Aside from Kobe scoring 62, the Mavericks have been in fine form. Last night, they
pounded the Pacers
and keep rolling along. They really, really looked good at Seattle in the late stages Friday night, and then Indiana offered no resistance at all…
I think I am a relatively good human being. And it is the holidays. So, why then, do I feel great joy when I read
the Cowboys cut Billy Cundiff?
…Because he is a SPARE! Boy, the Cowboys may need to invest in a kicker one of these days…
Bledsoe stands to makes some money if things go right this weekend
…

Cowboys quarterback Drew Bledsoe receives a $250,000 bonus should Dallas advance to the postseason. Cowboys cornerback Aaron Glenn has a similar incentive, getting a $117,500 bonus for a playoff spot.

And wide receiver Terry Glenn has already cashed in. By catching four passes for 88 yards in the win over Carolina, Glenn now has 60 receptions -- good for a $75,000 bonus on top of the $150,000 bonus the wide receiver achieved for his 1,000-yard receiving season. His fourth catch, the game-winning touchdown, turned out to be the money ball -- the $75,000 catch.

---
The Stars, who have not played well the last two weeks,
dominate the Blues in St Louis, 6-1
. Also, reports are that Trevor Daley was not hurt too badly on that hit last night from Mike Sillinger. Detroit is in town tonight. Nice…
---
Boxing Day brought the return of Michael Owen to Anfield. In case you are not aware, Owen is one of the greatest goal scorers in futbol the last decade, and left Liverpool a year ago for Real Madrid. A few months ago, he returned to England, but signed at Newcastle, despite a flirtation with Liverpool. Well, he was back Monday, but never did anything, and my boys rolled:
Liverpool 2, Newcastle 0
…Wow. We ain't catching Chelsea, but otherwise, Liverpool fears no one…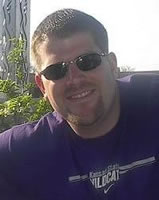 I want to make triple sure that I thank that big loveable lummox, Ty Walker, for his fine work on the blog. I was in no position to blog in the land of "dial-up", and it appears that Claudia was given a chance to gain more fans as well. Good job, Ty.
We have a million things to talk about, but not today. Today is catch-up day, and I am watching the Cowboys game this morning. We fill in for the Hardline all week, so we shall talk from 3-7 today…